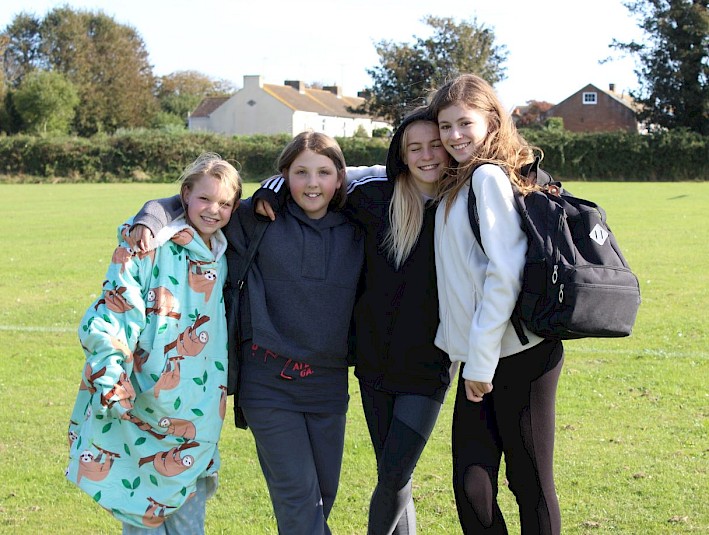 On 17th October, staff and students celebrated "The Goodwin Charity Day", raising money for Carers' Support East Kent, a fantastic local charity supporting many vulnerable individuals within our local community.
Students were invited to attend school in their own clothes, donating £1 each towards the charity, while students in Years 7 and 8 organised and ran a scrumptious bake sale. The homemade sweet treats were available to buy during break time and lunch within the canteen area.
In addition to this, our school community participated in a sponsored pyjama walk around the school field at lunchtime. It was wonderful to see our students embracing the community spirit, and we would like to thank our amazing students, parents, and carers for their time and contributions. We are thrilled to have raised a fantastic £650 for the charity!