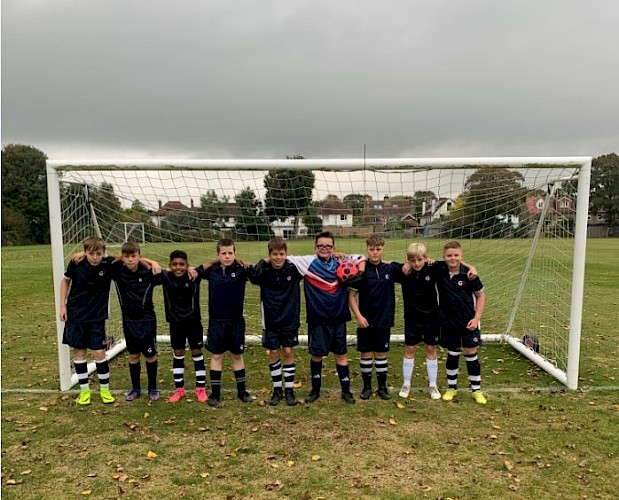 Recently, the boys football teams from Years 7, 9, and 10 faced St. Edmunds from Dover.
Year 10 played first against a very strong St. Edmunds team, who regularly are among the best in the district. Unfortunately, following a spirited start from our team, we were knocked back before the final result was 11-0 to St. Edmunds.
Year 7 and 9 played very soggy games in challenging conditions on the large pitches of the Danes recreation ground. Year 9 brought another spirited performance, with some debuts being made by students showing their BEST attitude and desire to represent the school.
The Year 7 team was looking to demonstrate some development after their first game together last week, and they did this in spades. The confidence in each other through communication, passing, and movement led to an all-around hugely impressive performance.
4-2 up at halftime after a first-half hat-trick from Thai, the highlight of a team effort that grew confidence rapidly. More good work in the second half, especially as substitutions, tiredness, and tactical changes began to become more influential. The final score was 6-3, with the team beaming with pride to dry their soaked skins!